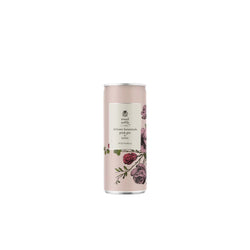 Tread Softly Pink Gin & Tonic 250ml
This Pink Gin does not see too much added sweetness but instead creates an evocative and aromatically charged nose, loaded with juniper and finger limes. Secondary notes provide a profusion of pink peppercorn and hibiscus complemented by cinnamon, lemon myrtle and nutmeg. 
By using more sustainable vineyard management and wine-making techniques to ensure their production has had a minimal impact to the environment. Tread Softly is committed to reducing their carbon footprint and so commits to planting an Australian Native Tree for every dozen sold.
Region: Victoria

10% Alcohol 

250ml 

Enjoy Responsibly