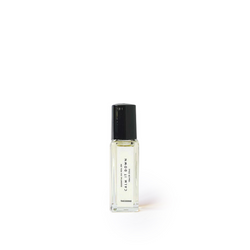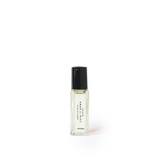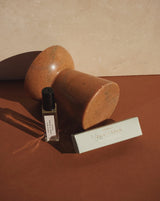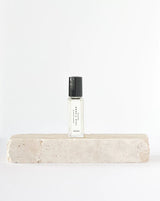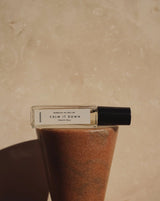 THESEEKE Calm It Down Temple Oil 10ml
CALMING TEMPLE OIL
Calm It Down Temple Balm soothes feelings of anxiousness and stress. It is also perfect for long flights, or at the beginning of a yoga or meditation session.
Featured Ingredients: 
Camellia oil is obtained from the seeds of the plant, it grows mostly in Asia and has been used for centuries in Japan to nourish and condition the skin, hair and nails.

Cypress has traditionally been used for its moisturising and soothing properties in skin care. The oil has been known to have a relaxing effect on the nerves without sedative properties.

Spearmint is considered less harsh on the skin compared to Peppermint, even though the two share similar properties. Spearmint has traditionally been used to help relieve digestive problems and has been known to work well with children.

Lime essential oil has a crisp, refreshing citrus scent that has been used for its uplifting and revitalising properties. It can also act as an astringent on the skin where it is reputed to help clear oily skin.

Lavender essential oil has been known for its antiseptic and analgesic properties. It has also been known to have sedating properties. Lavender relaxes and calms. 
 * Certified organic.