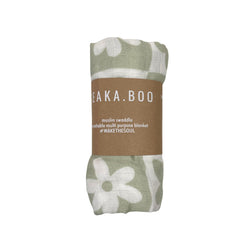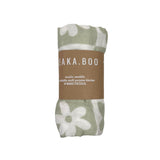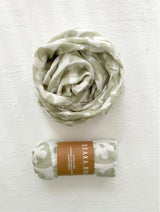 Seakaboo Soli Sage Muslin Swaddle
Seakaboo's  Organic wraps are 70% Bamboo and 30% Cotton,  super soft on your bubs skin and the planet!  An easy, safe and beautiful way to swaddle your bub.

These multi purpose wraps are versatile and can be used in the pram, cot, car, while nursing, at playgroup, and of course on the beach as a play mat. They are great as a beach sarong, cool head wrap or scarf for mumma to!

Fabric:  Organic - 70% Bamboo 30% Cotton
Exclusively designed in Australia by the Seakaboo Team

Lightweight and breathable
Multipurpose ~swaddle, pram throw, comforter, nursing wrap or change mat.
Size: 120 cm x 120 cm