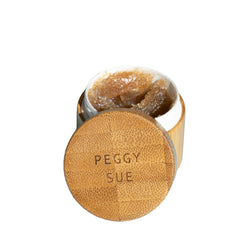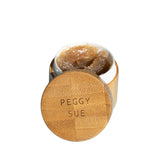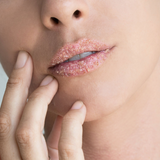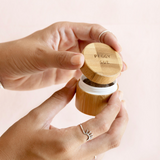 Peggy Sue Lip Exfoliant
Want lips that are naturally fuller, plumper, and silky smooth to the touch? Remove dry, flakey skin with the Peggy Sue Lip Exfoliant. A sweet sugar sensation, infused with nourishing Shea Butter and Vitamin E, helping to restore and hydrate lips for long lasting protection. This scrub will also increase blood circulation, which leaves lips looking plump and full of life. This natural Lip Exfoliant contains no nasties, and comes in a beautiful branded bamboo tub.
Size: e 20ml 0.70 fl.oz
NO PARABENS, NO PETROLEUM, NO SULPHATES, NO SILICONES, NO ARTIFICIAL COLOURS+FRAGRANCES.
Ingredients:
Castor Oil, Sugar, Hydrogenated Castor Oil, Carnauba Wax, Shea Butter, Lemon Oil, Lemon Myrtle Oil, Natural Vitamin