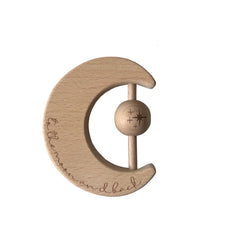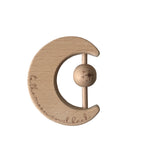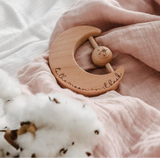 Foxx & Willow Keepsake Rattle
This beautiful minimalist rattle is made from high quality beechwood that is naturally antibacterial, non-splintering and shock-proof. Hand crafted and lasered with the popular endearment of "to the moon and back" and stars on the single rattle bead.
As these beautiful rattles are made from wood the grain on each piece is unique and individual.